Online enquêtes invullen
Geld verdienen met invullen van enquêtes, werkt dat? PlatformAap onderzocht de panels en sites die enquetes aanbieden. We werden zelf lid en bestuudeerden gebruikerservaringen. Conclusie: het werkt, maar niet alle sites zijn even betrouwbaar.
Sommige forums die we bekeken, zijn erg negatief over geld verdienen met het invullen van vragenlijsten, maar er zijn er net zoveel die juist heel positief zijn. De negatieve verhalen worden veroorzaakt door onderzoeksbureaus die weinig betalen, niet uitbetalen of beloningen beloven die ze niet waar kunnen maken. Daarnaast is het verwachtingspatroon bij veel mensen niet altijd even realistisch: die Ferrari ga je er echt niet mee verdienen.
Toch is er geen reden om al te negatief te zijn, zolang je de slecht betalende websites maar buiten de deur houdt. Want dat je geld kan verdienen met invullen van enquêtes is gewoon een feit. Bij de meer betrouwbare sites verdien je €1,00 à €1,50 per ingevulde online enquête. Wel moet je met een aantal zaken rekening houden, anders verdien je niets met het invullen van online enquêtes.
Online enquêtes invullen: de betrouwbare sites
Bedrijven als enquêteplanet, enquêtevergelijk, enquêteplein, Listwise en Bestebetaaldeenquetes.nl beloven je tot 10 euro per enquête, dat is onzin. Wanneer je je bij hen inschrijft, word je lid van een groot aantal online enquête programma's, en daar zitten er veel bij waarmee je nauwelijks iets verdient. Bovendien, zou je al die online enquêtes van al die verschillende onderzoeksbureaus invullen, dan heb je daar  welhaast een dagtaak aan. Veel slimmer is het om enkel lid te worden van de beste online enquête programma's. Dan ben je weinig tijd kwijt en verdien je relatief veel.

Het voordeel van geld verdienen door online enquêtes in te vullen, ten opzichte van de Internet spaarprogramma's is dat het simpelweg meer oplevert. Het nadeel is dan weer dat het invullen van online enquêtes meer tijd vergt. Een ander vervelend aspect is dat veel van die internet enquêtes je eerst van alles vragen, om je daarna mede te delen dat je niet tot de doelgroep behoort. Je bent dan veel tijd kwijt, zonder iets te verdienen. Bij een aantal van die online enquête sites duren die voorrondes  soms wel tien minuten. Echt uitkijken is het met de algemene voorwaarden. Bij sommigen lees je bijvoorbeeld dat ze niet uitbetalen wanneer ze offline gaan.
Veel online enquêtes sites keren alleen punten uit die je kan inwisselen voor cadeaubonnen, geen harde euro's dus. Die sites staan niet in de lijst. Maakt het je niet uit, en ben je tevreden met het verdienen van punten die je kan inwisselen voor gadgets of uitjes, dan zijn Toluna en GFK Panel de beste keus, de beloningen zijn relatief hoog.
Wil je gewoon euro's verdienen, dan zijn de drie online enquête sites die hieronder staan, volgens de forums die we bekeken heb, de meest betrouwbare.
Heb jij slechte ervaringen met één van de sites uit de top drie hieronder (of positieve ervaringen met online panels die niet worden genoemd), laat het ons dan weten. Wijzelf hadden een negatieve ervaring met Choozz; tientallen enquêtes ingevuld maar mijn saldo bleef op nul staan. Ook ConsuMeningen kun je beter links laten liggen. In de reviews lees je veel slechte ervaringen over dit consumentenpanel, vooral het uitbetalen lijkt hier moeizaam te gaan.
De beste sites met online enquêtes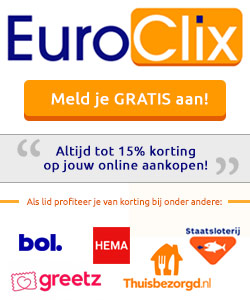 PanelClix is onderdeel van Euroclix. Meldt je daarom eerst aan bij Euroclix. De enquetes vind je onder de tab `PanelClix'. Lid worden levert meteen 1,50 euro op. Bovendien krijg je via Euroclix korting op online aankopen bij bijna alle grote webwinkels.
Opinieland, ook een internationaal bedrijf. met dagelijks veel enquêtes. Bij dit consumentenpanel kun je ook producten testen. Deze worden naar je thuisadres gestuurd. Gespaarde punten kunnen omgezet worden in waardebonnen of geld. Je kunt vanaf 14 jaar meedoen

PtcPat is lid van PanelWizard en heeft jou uitgenodigd om ook lid te worden. Als lid van PanelWizard vul je (online) vragenlijsten in. Daarmee verdien je 10 cent per vraag. Die beloning kun je aan jezelf laten uitbetalen of doneren aan een goed doel. Als je nu panellid wordt, dan ontvangen jullie allebei een extra beloning van 1 euro.